Herbal Energetic Coaching
Nature has taught me to ask and listen.
What do you most desire? Sometimes our bodies need to return to a calm status before we can answer that from a centered place. When we get in touch with what is happening on an internal level we can get a better grasp on the whole story. From there you can begin to heal at your own pace from where you are.
Herbal Energetic Coaching consists of actively listening to what a client's story is truly saying before herbs are suggested.
My focus is on creating practical herbal suggestions with remedies for both calming the nervous system and sleep work. I am really interested in exploring/finding relaxing adaptogens that can help alleviate stress, promote restful sleep, and connect the body and mind. When we get good sleep we are able to show up more fully and make better decisions that impact us profoundly.
People ask how herbal coaching might help them. The truth is I've heard (at least theoretical) a plant for every ache, ailment, and alignment we've been inundated by. My area of focus consists of what I know has worked for myself and my family for generations.
It is from images and scents that plants consent to revealing their medicine to me for you. Well, actually through your energetic bodies, but I digress. These messages suggest different options for different individual clients individually. Never withholding spiritual information, I always convey the messages and describe them back to the best of my ability. We then briefly process the interaction to allow room to integrate the new energy we've created.
We will also discuss the overall diagram of your life, finding blindspots, and celebrate wins along the discovery of what works for your individual needs. We might also consider peripheral body work through gut microbiome repair, spiritually uplifting journeys, and tithing investments. These processes may lead you to trust your gut and mind connection again.
We can discuss topical and internal herbal medicines depending on your needs. At your appointment I will also suggest ethically created herbal topicals or internals from trusted brands which I utilize in my own life.
These hour-long Herbal Coaching Sessions include a follow-up email that goes over herbal recommendations, healing principles, and lifestyle suggestions. These always come from a place of love where the plants run the show as we listen to their infinite gifts.
There is also an add on feature which includes a one card Tarot Card pull from any deck I own, including an Herbal Deck.
If you're excited about consulting with an Herbalist sign up for a Free Consultation to discuss how Herbal Coaching might benefit you.
As a company, we center a harm reduction approach. Therefore, we do not judge if clients do or do not partake in any given suggestion, as we respect people's autonomy and life choices. We do notice clients who follow their individualized instructions more diligently having faster and longer-lasting results than those who choose other paths.
My background in herbal medicine is relatively new to other herbal practitioners who have had access to nature from a young age. My urban upbringing and the fast-paced lifestyle of my youth focused on different survival skills. Today I see this as a blessing in my ability to understand a multitude of living preferences. When I began connecting to plants intentionally, my life's focus shifted into incorporating their wisdom as a lifestyle.
Plant medicine found its way to me during a time I was searching for alternatives to healing from top surgery rather than prescriptions. While living in Brooklyn, a fellow trans man Jacoby Ballard introduced me to a holistic approach to aftercare I had never considered. Determined to try something new, I was diligent to follow his helpful advice and successfully treated myself post-heart-opening operation.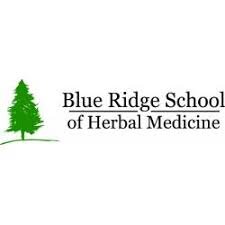 A couple years later, I walked into my Asheville, Nc communal kitchen where I learned our former roommate was one of the main assistants at the Blue Ridge School of Herbal Medicine. After applying and being accepted, under the Direction of CoreyPine Shane, I immersed myself in a 6-month apprenticeship. It was there I traded my urban roots of watching flowers growing through concrete and threw myself into the wild outdoors. We learned to ethically wildcraft, use GMP (Good Manufacturing Practice) to prepare earth medicines, and process & package herbal materials when it was their time.
Through these experiences and amongst nature's gifts, I have been able to cultivate a relationship with plant medicine into my business practices. The medicines of the earth invite us to heal in our own time and remind us all how interconnected life can be.