PEACE
Do you seek soul level peace and resolution to your past? Have you ever felt like something outside of your internal forces was keeping you from living your most authentic life? What do you wish you could connect with so that you may let go and live in harmony with your divine gifts?
FREEDOM
Embrace your whole self by living an authentic, purposeful, soul driven lifestyle. Go all in and let yourself enjoy more self time, vacations, and rest. To have the capacity to dream bigger than you ever have and to live your full potential might sound like a pipe dream. With practice, freedom will take shape.
LEADERSHIP
Stepping into your wholeness as a leader you set your own standards and goals. Do you dream of your company running its fullest creative and successful path? Acting from your true nature you make positive impacts to your team, clients, and company that change the world.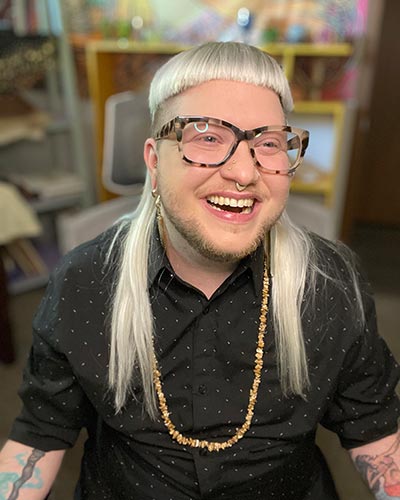 SPIRITUAL LIFE COACHING CAN HELP YOU BECOME YOUR TRUE SELF
Your life is precious. When you close your eyes, get centered in your body, and genuinely ask what you want out of life, what comes up for you? What are you willing to do to foster your connection on this spinning ball of matter? By working to identify your deepest life goals, desires, and feelings into a plan while allowing room for spirit to guide the way, possibilities are endless!
Ultimately making the choice to come through for yourself is huge. No, seriously. How many of us are sleep-walking through life? Racing between projects, people, places, and portfolios where you never find what you were truly in search of. Inner truth, happiness, and genuine success that holds room enough for all. If this person describes you, you are absolutely not alone. In fact, we're taught to operate like this. It's enforced and even rewarded!
Life Coaching is a transformational tool which can help an individual or group to:
Profoundly change limiting belief patterns and challenge ideologies that hold them back.
Learn to differentiate thoughts that are patterned and repetitive from organic and intuitive.
Support your process no matter how messy, unkempt, or painful it has been.
Grow inner awareness spiritually, mentally, emotionally, and physically to help navigate life.
Create areas of success beyond financial resulting endeavors.
Transform business practices which help the company grow and allow your staff to thrive.
Help create concrete and imaginative goals for living your best life.
Build their connection to spiritual practices and trust other worldly gifts.
Feel a sense of peace and understanding as a result of showing up wholeheartedly.
Confidently walk through life even when the answers have not fully revealed themselves.
No matter your origin, story, or situations your life has lead, you can become your most authentic self. Those tiny seeds of
yes
can become your life. You can live your true destiny. When we step into the power of possibility there is nothing that can hold you back. You can have the life you've always dreamed! So, what are you waiting for?